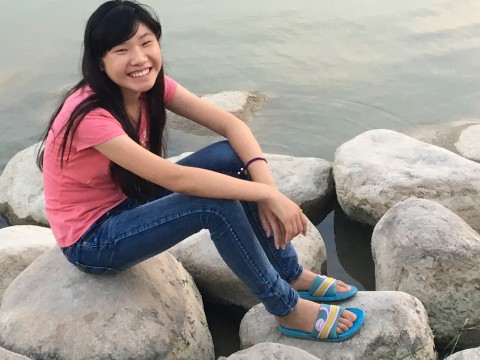 We currently have 36 children with 9 different school schedules. We have been so busy trying to get kids in school and meeting with Head Masters. Now that the kids are back in school, we can relax just little bit and breathe. You see Sarah above kicking back at a nearby park just enjoying her time off her strict school schedule. Below are several other pictures of our kids just enjoying the time they are in: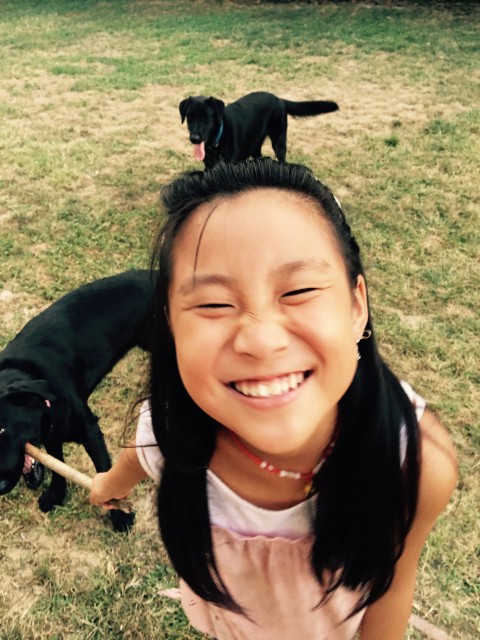 Crystal was enjoying playing fetch with our 2 labs!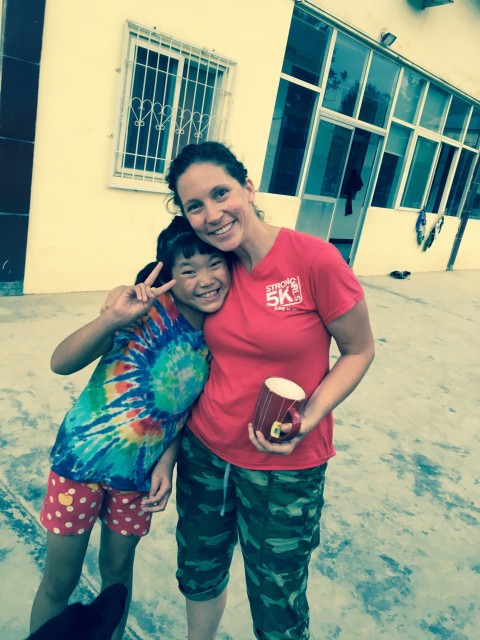 Michelle and Dana hanging out!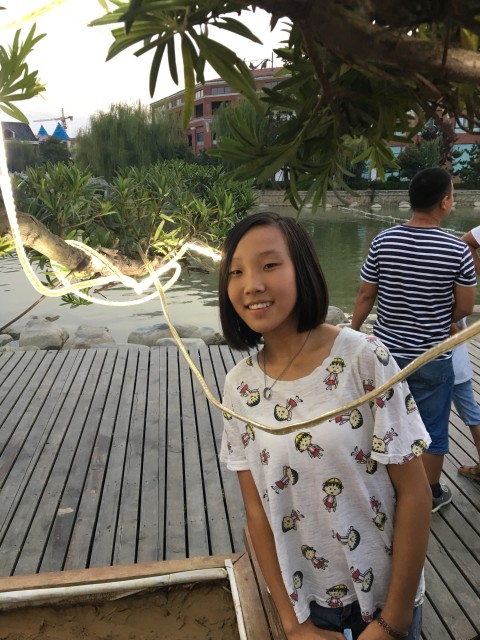 Emma is enjoying some lights hanging off a tree in the park.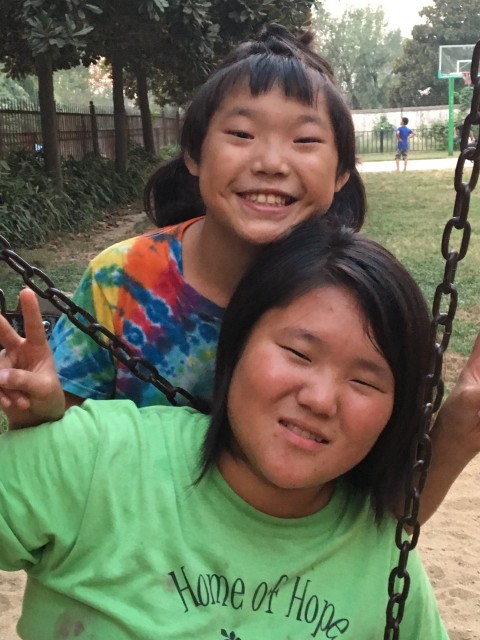 Hollie (front) and Dana enjoying playing on the swings.
---
Reaching Out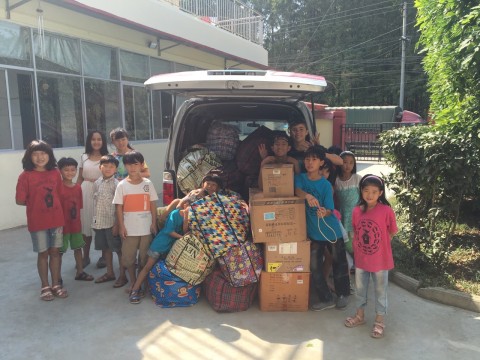 We have been very blessed with the local people and people all over China donating clothing and school supplies to our home. Unfortunately, with us living on the first floor, we fight mold all the time and cannot keep an abundance of extra clothing and supplies here. Also a lot of time people don't realize that we have a lot of older children. So yes we are very grateful to receive book bags, but when 30 of our 36 kids are older than 10 years old, they don't want to use kindergarten book bags because for one, they are too small, but also they will get made fun of at school by having a "kiddy" school bag. Thankfully, we know of a few different orphanages and poor village schools that we can pass the blessing onto others. We are also glad for our kids to be givers. Last year they stuffed stockings with toys, snacks and school supplies to pass out to another orphanage for Christmas.
---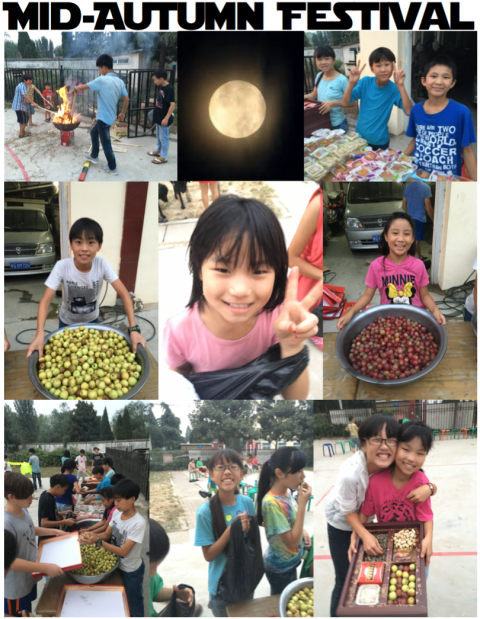 Mid-Autumn Festival is a celebration to welcome in the harvest. We eat a lot of round foods, especially moon cakes. Each year we have a small bonfire (of course we have to roast everything to see what it takes like…roasted grapes are nasty.), pass out the different kinds of snacks and then watch a movie outside. Its always a fun time, and with the weather being a little cooler at night, we had a really great time. We did have to use almost an entire bottle of mosquito repellent to help keep the mosquitoes away.
---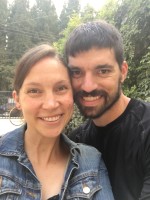 Michelle and I truly thank everyone who helps spread love, peace and hope to our big family here. If you would like to know how to get more involved please email us at ben@homeofhope.org or michelle@homeofhope.org. A lot of time people ask what our biggest needs are. We tell them this, just think what a single child family needs are and multiply that by 36. So for example, this winter, when we go buy winter socks for the kids, we buy 3 pairs per child, thats 108 pairs of socks.
Blessings
Ben and Michelle Godard
Posted: September 16th, 2016 under Uncategorized.
Comments: none