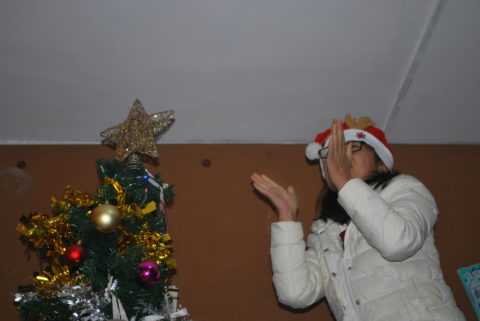 It was Abby's turn to place the STAR on top of the tree!
Decorating our Tree!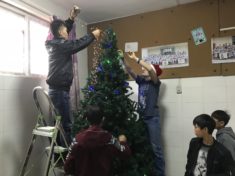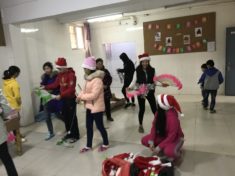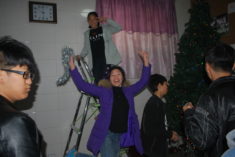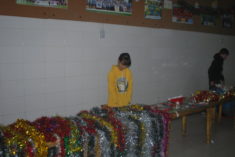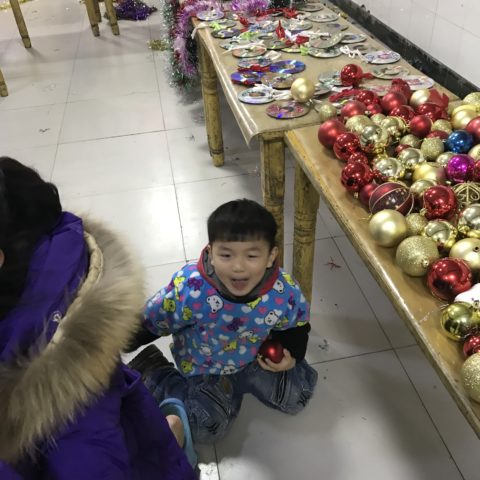 Robby!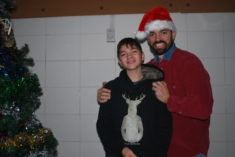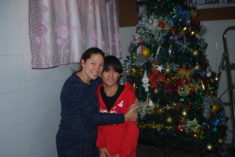 Eli(our middle son) and Aaron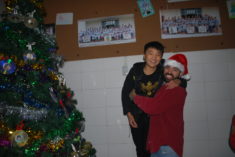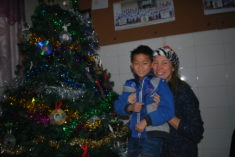 Graham and Patch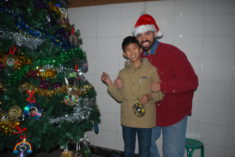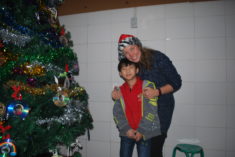 Danny and Joey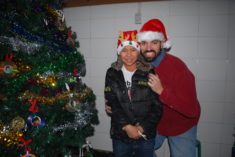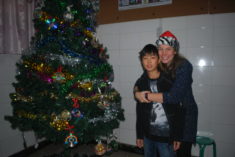 Chris and Lester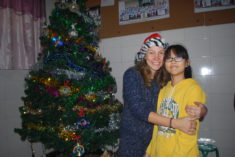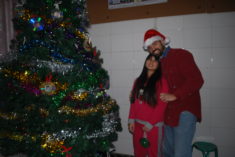 Zoey and Wendy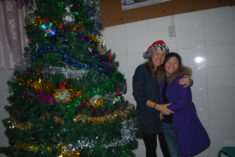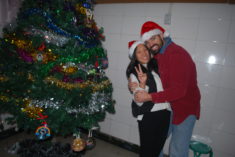 Sarah and Emma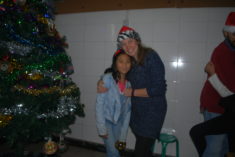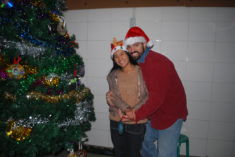 Crystal and Becca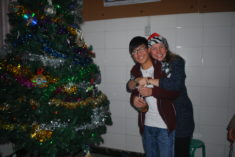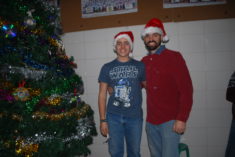 Eddy and Jaxin (our eldest son)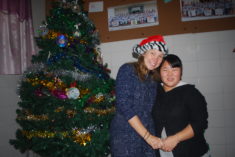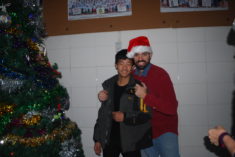 Hollie and Gabe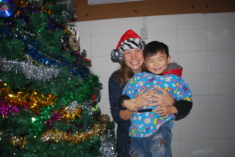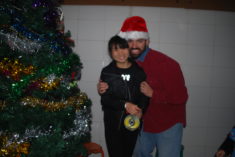 Robby and Anna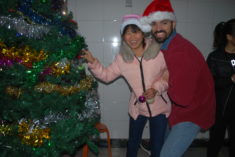 Debbie and Kelly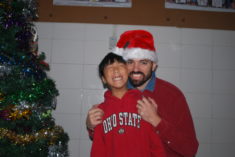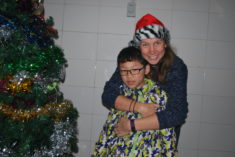 Thomas and Noah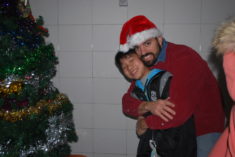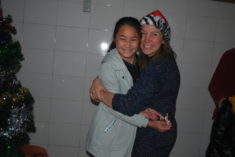 Sammy and Ellie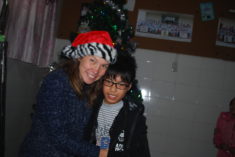 Jake and Frank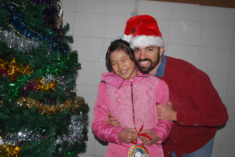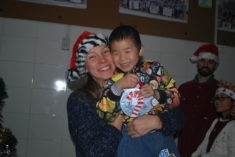 Dana and Davey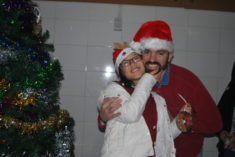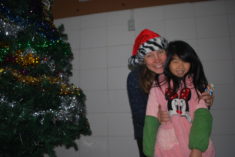 Abby and Catina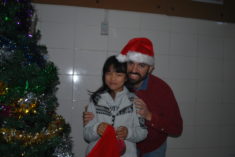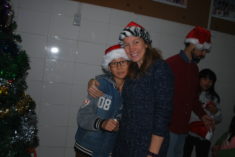 Tammy and Gene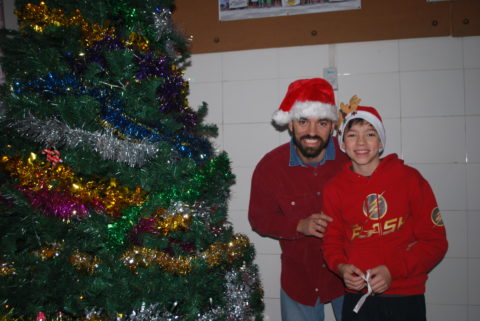 Tyler(our youngest son)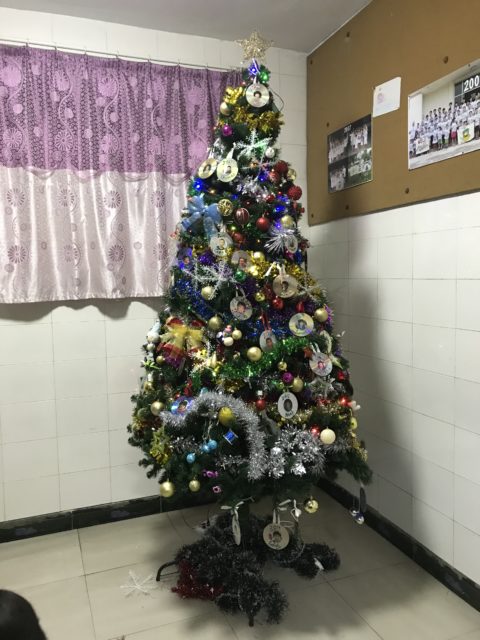 ---
Welcoming in our newest son, Wally (Yan Chengcheng)!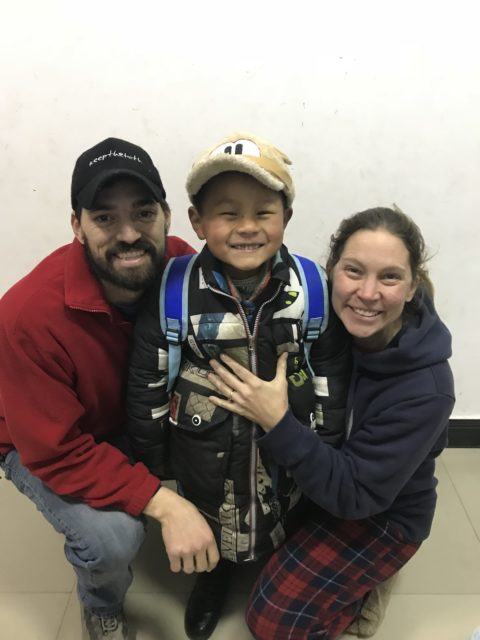 We were contacted by the local civil affairs about Wally, who is a little 5 to 6 year old boy that had been living in a homeless shelter for over a week and a half. We could tell that he needed immediate help as he had been walking around in urine soaked clothes.
His father died in a car accident two years ago. His grandparents passed away before then and his mother (having some kind of mental breakdown) abandoned him. His uncle told the civil affairs he would care for him, but as soon as the money was spent from his fathers accident. The uncle wanted nothing to do with little Wally and apparently left him all by himself. Thankfully, the local neighbors brought him to that homeless shelter.
---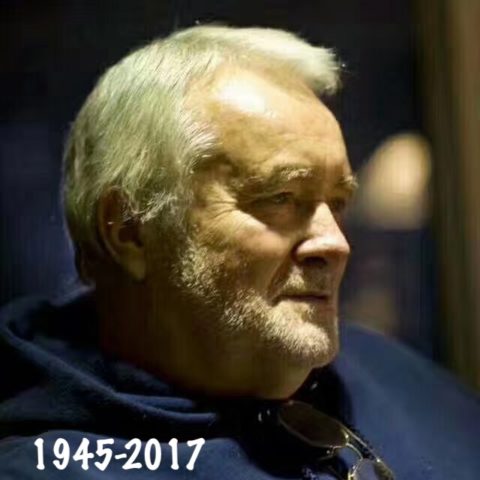 Nathan Bell was the founder of the
Home of Hope
orphanages and was also the administrator to the
Gongyi
Home of Hope. He lost his battle to bladder cancer this past November. He had been training Michelle and I to succeed for the past few years as the new head to Home of Hope orphanages in China. Please lift up all Gongyi children and Nathan's family during this time of loss. Also please lift up Michelle and I as Nathan left some very big shoes to fill.
---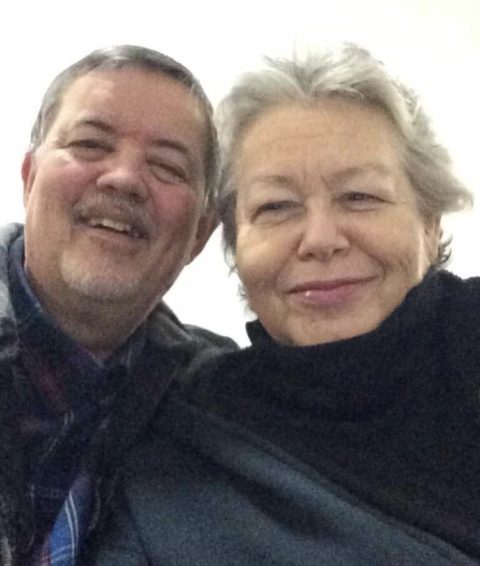 Bob and Cindy Sayre are the administrators to the
Xuzhou
Home of Hope. Cindy was diagnosed with breast cancer a few years ago that she survived. Unfortunately, the radiation used to help save her life ended up scarring her lungs causing her more damage than she could overcome. She passed away on January 10th, 2018. Bob and Cindy have been a huge inspiration to us in not only how we have raised our own three boys but all of our children here in Pingyu. Please lift up their family and all the kids in Xuzhou as they mourn such a great and wonderful Mother.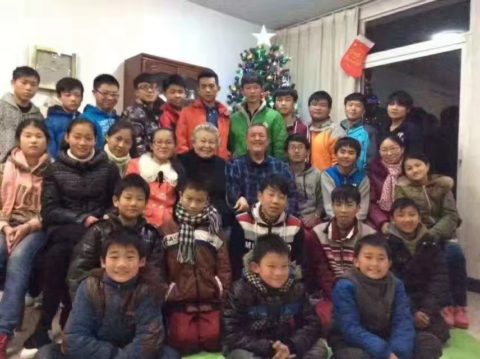 Frank and Christi Xue (Bob and Cindy's daughter and son-in-law) have a huge heart for China and to serve these children. They are helping Bob with things in China while he takes care of personal matters in the United States.
---
Michelle and I wish you all a very Merry Christmas and will post more about our Christmas celebrations later. We thank you for your continued support for the Pingyu Home of Hope. We are still working with the local government to the future location to where we will build our new home. Below you can see how much we have raised so far. Please help spread the word about our great need. It looks like we can continue living in our current location until after we build our new home. The local government wants us to start this March or April.
Thank you and Merry Christmas!
Posted: December 19th, 2017 under Uncategorized.
Comments: none