About Us 关于我们
What We Do
The PingYu Home of Hope is one of a very few foreign-run orphanages in China and the third orphanage started by the Next Towns Foundations Inc in China. Through a remarkable series of events we have been given the opportunity to love and care for the homeless children in PingYu China. Currently PingYu has over 1000 registered orphans that need help.
Who we are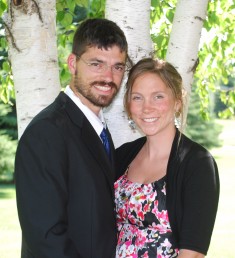 We are Ben and Michelle Godard. we have three sons, (pictured from youngest to oldest) Tyler, Eli and Jaxin. We moved to Gongyi China in February 2007 volunteering with the Home of Hope orphanage for three years.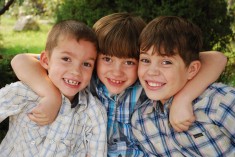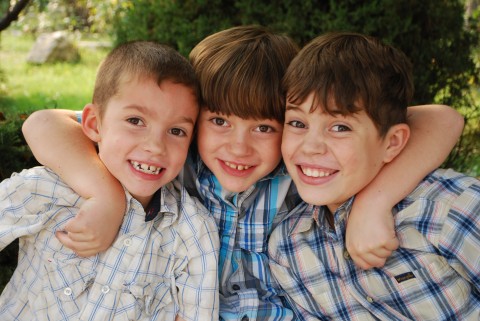 We were at church 2 years prior to our move here, where a couple shared about there work with helping the orphans in China. Right then we knew that God wanted us to do the same work, "Defend the cause of the weak and fatherless; maintain the rights of the poor and oppressed. Rescue the weak and needy; deliver them from the hand of the wicked." (Psalms 82:3-4).
We moved to Pingyu China on February 1st 2010 to finish the construction at our building so the children could arrive to a happy home full of love and joy. On March 1st we opened with 9 children ranging in age from 5 to 8 years old.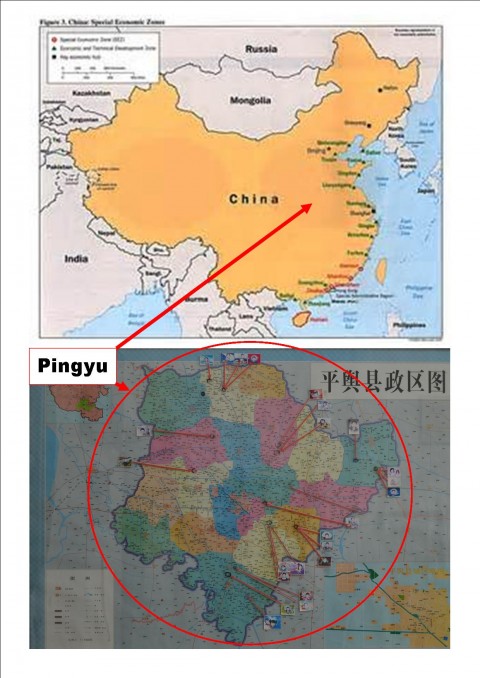 Our Facility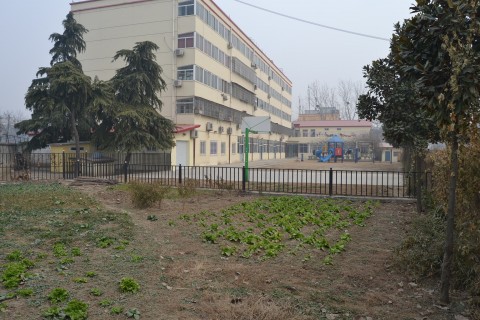 Our home is the bottom floor of the 5 story apartment building and both floors of the building with the red roof in the back. We have 4 boy bedrooms and 5 girls bedrooms. We have 1 classroom, 1 office, 1 playroom/TV room, 1 kitchen, 1 dining hall, 1 small meeting room and 2 laundry rooms;1 for the girls and 1 for the boys. We also have a place to play basketball, a small soccer field, a garden for daily vegetables and a small area to raise about 50 chickens.
What does it cost?
Our estimated monthly cost of support for each child is approximately $100.00 US. This covers the following:
House Rent/Mortgage
Utilities
Children's Entertainment
Food
Child Allowances
Medical Care
Education Costs
Clothes
Personal Items (ie. toothbrushes, toothpaste etc.)

There are other needs that we know will develop on a continual basis; ie. maintenance costs, toys, recreational expenses, and lots more. There will also be special projects that will incur costs on a one-time or occasional basis.
Your Help Is Welcome!
We don't want to make a big issue of asking for money on this website, but if you feel you would like to help us with a one-time donation, monthly sponsorship of a child, special project etc., please contact us.