Contact Us 联系我们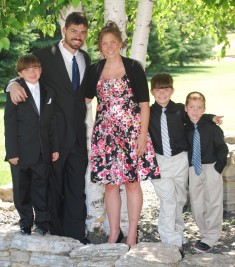 Email us at:
ben@homeofhope.org
michelle@homeofhope.org
US Mailing Address
NTF-Home of Hope
C/O Ben Godard
P.O. Box 23139
Belleville, IL 62223
USA
China Mailing Address
Ben Godard- Home of Hope
XiTaSi Jie Xi Duan,
PingYuXian
Henan 463400 China PRC
Phone #-13526466046
中国河南省驻马店市平舆县
西塔寺街西段
平舆希望之家
Ben Godard
463400
13526466046
You must use both written English and Chinese characters to address the letter or package.
Website Updates
To add your e-mail address to (or remove it from) our Home of Hope News mailing list, use this form:
Newsletter
If you would like to receive our monthly PingYu Home of Hope News Letter via common mail please send your Name, Address, City, State/Province, Postal Code and Country to ben@homeofhope.org.