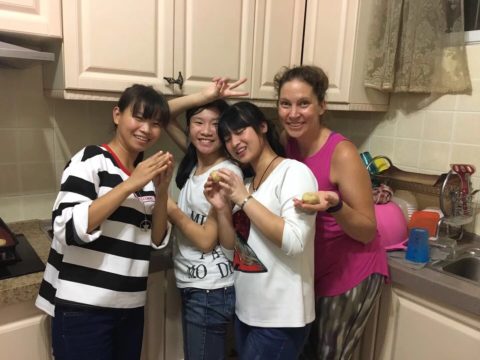 Michelle, some of our older girls (Debbie, Sarah and Wendy), and some of our staff helped to make all our moon cakes this year! They did a fantastic job!!!
笑笑,我们的大女孩们(郭倩、叶梦佳和孟文迪),和我们的一些员工帮忙做了今年中秋节的月饼!他们做的非常棒!!!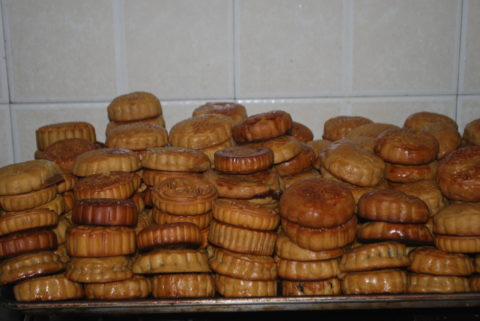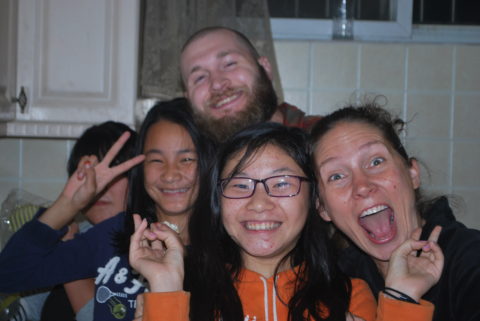 Usually for the Moon Festival we have a bonfire outside, but because of the rain and the new law stating we can't have fires in the city limits, we had a party inside our house. We played games and watched movies. Ellie (left), Sarah(middle), Michelle and our new friend Cody were very excited to celebrate!
之前的中秋节我们通常会在院子操场上举办篝火晚会,但是今年由于一直在下雨及县城新的政策规定的缘故,今年只能在我们的家里举办中秋晚会。我们一起玩游戏还有一起看电影。冯智慧(左),叶梦佳(中间),笑笑和我们的新朋友Cody大家都非常兴奋的在一起过节!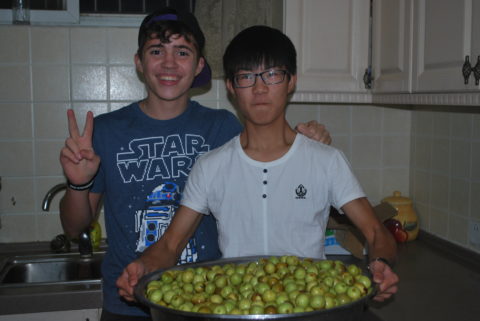 Jaxin (our eldest son) and Eddy getting ready to pass out this fruit to everyone!
杰克(我们的大儿子)和(郭鑫)准备给每个人分发水果!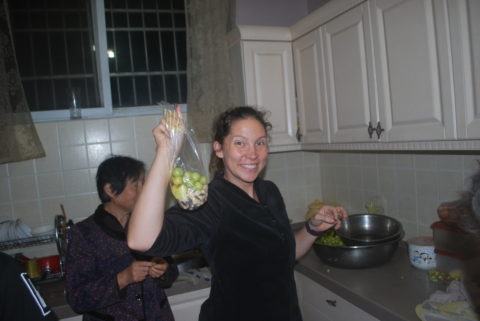 Michelle put all the snacks into small bags to pass out to the kids.
笑笑把所有的零食月饼都分放到了一个个小袋子里发给孩子们。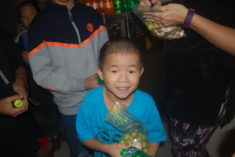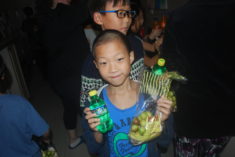 Davey and Jake with their snacks!
金福和大宝他们得到的零食!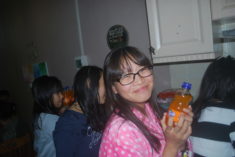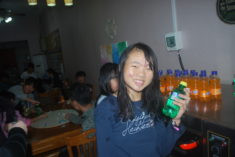 Debbie and Anna with their drinks!
郭倩和王燕的饮料!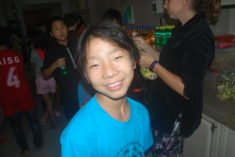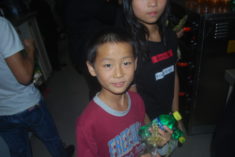 Sammy and Patch with their snacks!
邢恩典和银行的零食!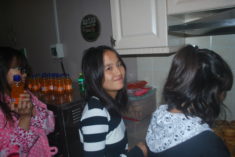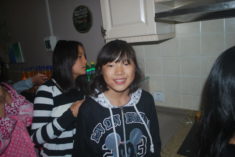 Becca and Dana!
孙芳芳和杨舍!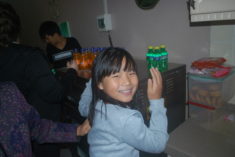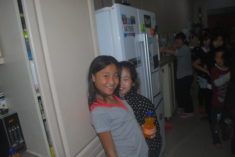 Kelly and Crystal!
李佳曦和宋奥珍!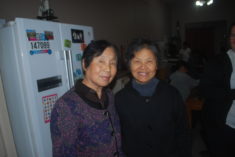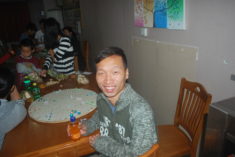 Some of our staff came in and joined in on some of the fun too. Above left is two of our housemothers, Mrs Li and Mrs Wang. Right is of Matthew, who is our maintenance guy.
我们的工作人员也来到这里加入我们,一起玩耍。上左是我们的生活老师,李阿姨和王阿姨。右是王兴我们的维修人员。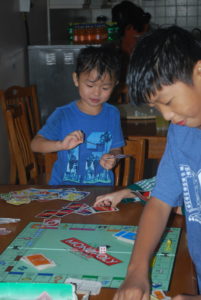 Our kids were just recently introduced to the game Monopoly. They love it and play it all the time now, as you can see Thomas (right) and Robby(left) doing.
我们的孩子们最近超级喜欢玩大富翁的游戏。你可以看到陈新元(右)和李明洋(左)正在玩。
---
National Day!国庆节!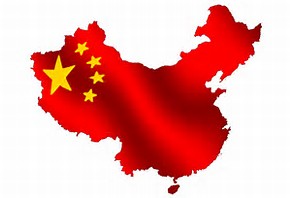 All the children had a few days off to celebrate both the Moon Festival and China's National Day! We loved the extra time we got to spend with the kids; especially the older kids. Eddy (pictured below) is one of 9 kids who have to live at school. His high school is one of the best schools in Pingyu and only gives the kids 6 hours off each week to come back home. This has been hard to adjust to not seeing them all the time. When they are home, we try to make the best of our time with them.
孩子们有好几天的假期,中秋节和国庆节双节日!我们非常高兴有这样一段和孩子们相处的时间;特别是大点儿的孩子。郭鑫(以下的照片)九个需要住校的孩子们其中的一个。他所在的高中是这里平舆县最好的一所重点学校。他们通常每个星期只给六个小时回家的时间,对于我们来说有点儿很难适应经常看不到他们,所以当他们回家时我们想要尽可能的多给他们一些时间。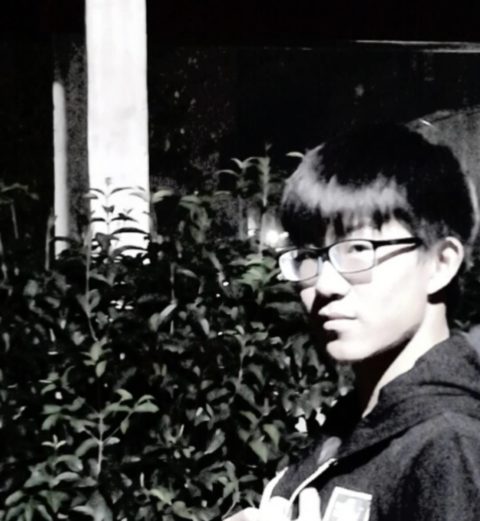 Thankfully, the rain stopped long enough for us to take the kids out to play in the park. There is a rope obstacle course there that they love to play on.
Below are several pictures of our time there:
感恩地是,雨中终于停了一段时间给了我们足够的时间带着孩子们去了公园。这个绳子障碍攀爬的游戏是孩子们喜欢玩的游戏。
下面几张图片是在玩期间的: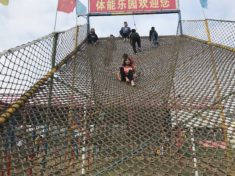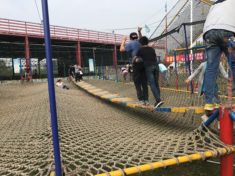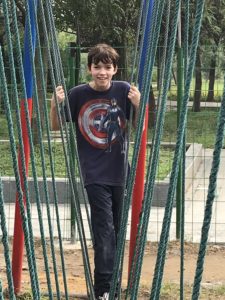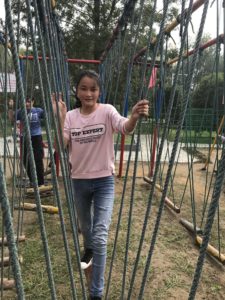 Tyler (our youngest son) and Ellie.
雅各(我们的小儿子)和冯智慧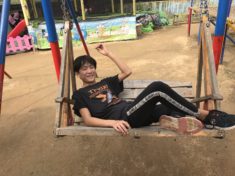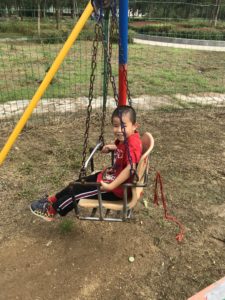 Aaron(left) and Davey.
孙芳旭(左)和金福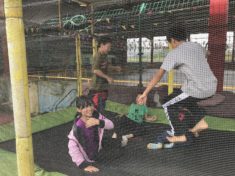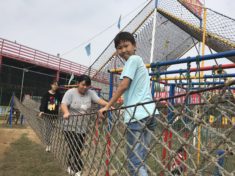 ---
Birthday Party!生日聚会!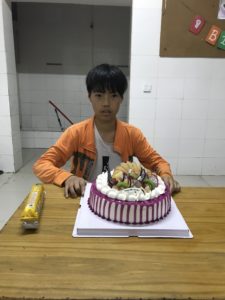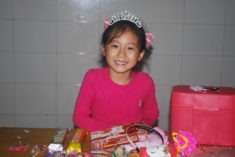 Frank turned 13 years old and Bella (our god-daughter) turned 5.
朱雪峰已经13岁了及叶可欣已经5岁了(我们的干女儿)。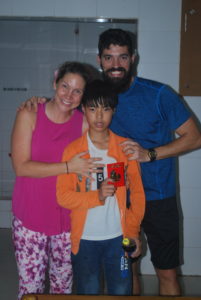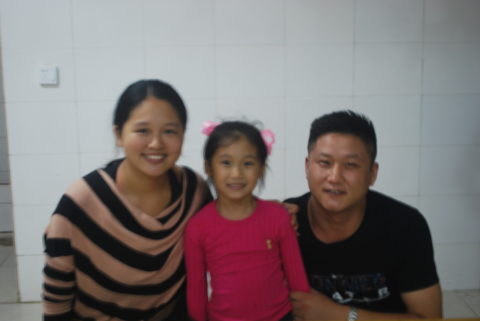 John and Nicky are our very good friends and are Bella's parents. Nicky has worked for us for the past 7 years.
叶富强和聂贞是我们的好朋友,他们也是可欣的父母。聂贞在这里已经工作了七年之久。
---
Home of Hope leaders希望之家的领袖们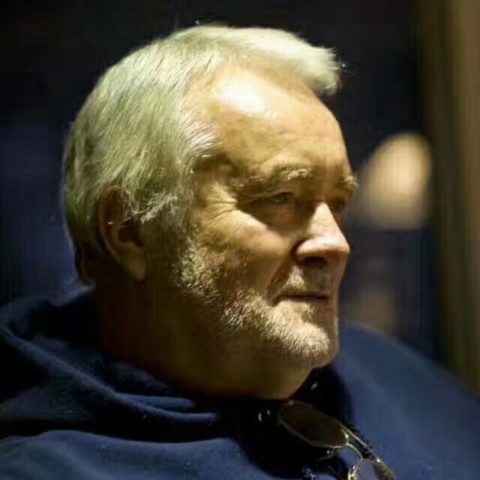 Nathan Bell(pictured above) is the founder of the Next Towns Foundation Inc. He moved here back in the late 90's and saw there was a great need that he wanted and should help meet. He opened the 1st Home of Hope back in 2000 and has since helped many children. He recently just underwent surgery to help the battle against bladder cancer. Please pray for a quick recovery and that all of his financial needs will be met quickly.
内森贝尔(上)是下一城镇基金会的董事。他来中国时是90年代,他看到他所在的地方有极大的需要并且自己也想要去帮助这些需要。他在2000年开办了第一所希望之家并且帮助了许多的孩子们。他最近因为膀胱癌刚刚做完手术住院了。请大家为他代祷使他快快的恢复及医疗所需的资金。
Bob and Cindy Sayre (pictured below) are the administrators to the
Xuzhou
Home of Hope, which is the 2nd Home of Hope location. They opened their Home of Hope back in 2005 and have also helped many children. Cindy, a few years back, was diagnosed with breast cancer and thankfully had a successful surgery which helped her be cancer-free. Unfortunately, the medicine used to help fight the cancer caused her some lung problems. Please pray for her to also have a quick recovery and for all their financial needs to be met too.
Bob和Cindy Sayre (下图)是徐州希望之家的主管,也就是第二个希望之家的地方所在地。第二个希望之家的开帮办时间是2005年同时也帮助了许多孩子们。Cindy几年前发现得了乳腺癌,感恩的是她有一次成功的手术是她的身体逐渐好转。不幸的是,之前她所服用的药物引起了肺病。请大家为她代祷希望她快快的回复及资金所需的资金。
Both administrators have made huge impacts in our own personal lives and how we administrate our Home of Hope. Together, all three Home of Hopes have helped over 100 children and been a place to show hope to the local communities through volunteers, staff and friends. We are so grateful for all who have helped spread love, joy, peace and most of all HOPE to all who enter our Homes.
他们两家的领袖所做的工对于我们怎样管理我的家产生了深深的影响。三个希望之家在一起有一百多名的孩子;希望之家是一个有盼望的地方;也通过当地的社区志愿者、员工和朋友们把希望带给过来。我们很感恩那些帮助我们,向我们分享爱心、喜乐、平安和更多希望的人们。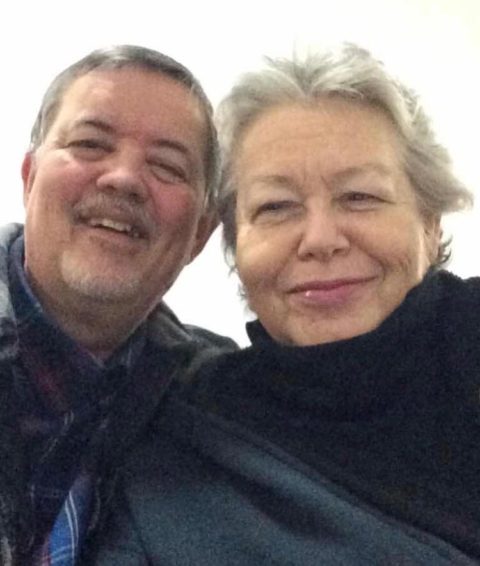 Demolition Around Our Home.拆迁工程正在我们家的周围进行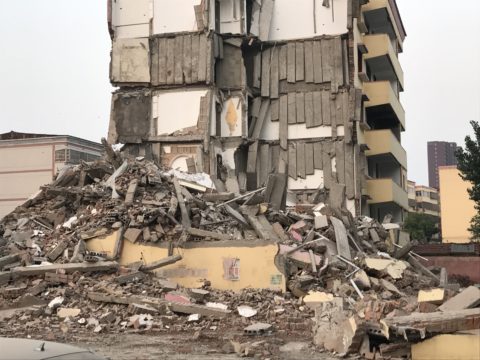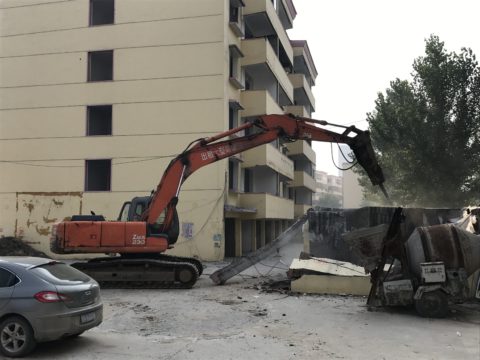 As of right now, the latest we have heard is that our home will be torn down this coming winter. We are still actively searching for a new home and raising money to be able to quickly build and or renovate a new home.
近期听到的消息是说,房子会在近时间段拆迁。我们正在寻找一个新家,也在积极的筹集资金;希望尽快找到地方,把房子盖好。
Please continue to lift us up with our search, our fund raising and more importantly, that our children do not worry about any of this.
请继续关注我们、帮助我们传播我们的需要及捐助我们,让孩子们不再担心没地方可住。
Posted: October 13th, 2017 under Uncategorized.
Comments: none